Index
Company Profile
Contact VAWaisb
Location Map to VAW aisb
Our Facilities
Process Flow Chart
Caster
Cold Mill and Foil Mill
Tension Leveller & Cut To Lenght
Product Range
Range of Products
Alu Sheets-alloy,spec. & app.
Alu Coil & Foil-alloy, spec. & app.
Technical Expertise & ISO certification
Applications
Project Reference
Achievements & Vision
Company Quality Policy
Product Data Sheet
(Includes Technical
Specification)
Products-Visual
Flat Sheet
Coil
Finstock
Blister Foil
Thread Plate
Stucco Embossed Sheet & Coil
Coils-Coloured Finish
Alu-Deck
Alu-Clad
11 C




Alu LME Prices
Daily Prices
Commentary
Y-T-D chart
Hist-1989 till date
Crude Oil
Brent Oil Price
Exch & Interest rates
Exchange rates
Interest Rates
Other info
Conversion Table
AISB Sports Club
2001 World Holidays
MAS JB/KL flight schedule
Vacancies
Taxation
Links to other sites

We appreciate your comments and suggestions.


Contact us
webmaster


myaisb
Legal Notice & Disclaimer

Report bugs or faults in the web pages
Web Hits Statistics

© copyright www.myaisb.com.my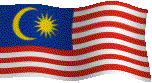 Coming Soon
Keep Tuned
---
Schedular Tax Deduction Table ( Employees) for 2001 (PCB)

Click below to access and print the table. File size is approx 430KB (total 13 pages) and is in MS Word doc. format. Download takes about 1 to 3 minutes depending on your modem and connection speed. Please choose to save file as a doc file in your hard disk eg named pcbtable.doc. (File --> Save as--> pctable.doc). Open file using MS Word and print out table.

Click here to download
pcbtable.doc
Guidelines issued by Inland Revenue Board on Schedular Tax Deduction :-
Bonus Fomula
PCB Calculations
PCB Notes
---